OP-EONU 91004RP
4Port GEPON ONU with Reverse POE
OP-EONU 91004RP is a EPON ONU. It fully meets to the ITU-T G.984 standard. It embeds 4 10/100M Ethernet ports, and easily controlled by a remote system that is flexible enough to interoperate with OLT from different venders. It is suitable for home users. To download Datasheet, Click "DOWNLOAD" button.
Know More
about product
Network function
It takes the PTMP (point to multipoint) network topology, effectively collects and converges scattered Ethernet services, and provides the Ethernet standard RJ45 interface, smoothly interconnects with existing networks.
The Dynamic Bandwidth Allocation (DBA) mechanism enables all users to share the 1Gbps
bandwidth reasonably, guaranteeing a reliable QoS.
Supports IGMP multicast, effective use of broadband.
Supports port isolation.
Supports Ethernet loop detection, it will automatically determine whether there is an Ethernet loop blocking condition present in the network, when the loop disappears, it will restore automatically.
Supports multicast VLAN.
Supports remote loopback and network status diagnosis.
Full management through an Operation Administration Maintenance (OAM) protocol based on IEEE802.3ah, including configuration, alarm, performance monitoring, fault isolation and security management, etc. It supports remote management through OLT and local console management as well.
Supports FEC and DBA.
Supports transparent bridge.
Supports storm control.
Supports flow statistics.
OP-EONU 91004RP
Module
OP-EONU 91004RP
User interface
4*10/100M RJ45 ports
PON

Transmission speed :upstream/downstream symmetrical 1Gbps
Network coverage radius: 20KM
Optical receive sensitivity:≥-26dBm
luminous power:?0dBm
Security: ONU authentication mechanism

Protocol
Compliant with IEEE 802.3ah, YD/T 1475-2006
IEEE 802.1D, Spanning Tree
IEEE 802.1Q, VLAN
IEEE 802.1w, RSTP
IEEE 802.3ad (LACP)
Ethernet–II, Ethernet-SNAP
VLAN
Port-based VLAN
Garp Vlan Registration Protocol (GVRP)
IEEE 802.1Q VLAN
QOS
Backpressure flow control(half-duplex)
IEEE 802.3x flow control(full-duplex)
Prevent Head Of Line
IEEE p802.1p, CoS
WR,SP and FIFO queue scheduling algorithm
Port rate limit
Safety
IEEE 802.1x, Port-based access control
Supports local and remote Authentication
CHAP,EAP certification
Limits the maximum number of users on each port;
Storm control, port protection
Management
Various management modes such as Web, TELNET
Debug function
Dimension
140mm(L) x 104mm(W) x30mm(H)
Environment
Operating temperature:0??60?;
Operating humidity:10%?85% non-condensing
Storage temperature:-40??80?;
Storage humidity:5%?95% non-condensing
Power



Input :110?240VAC; Output: 12V/0.5A

Power
Consumption

6W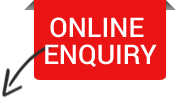 kindly enter Name
kindly enter Telephone
kindly enter Email
kindly enter City
kindly enter State
kindly enter Country
kindly enter Message
kindly enter Message
kindly enter Message