OP-GONT 90211VW
2-Port 300Mbps Wireless GPON ONT with VoIP
OP-GONT 90211VW 2-Port GPON Terminal adopt newest chip generation solution, small volume with product, It's an incredibly robust device allowing users to access high-speed internet connect GPON port and share it with a Gigabit Ethernet port. With upstream 1.25Gbps and downstream to 2.5Gbps and transmission distance up to 20Km, the OP-GONT 90211VW provides high-performance forwarding capabilities to ensure smooth VoIP. With the speed of up to 300Mbps, it can provide users with extraordinary smooth internet surfing, internet phone calling, and on-line gaming. Moreover, by adopting an external Omni -directional antenna, OP-GONT 90211VW could greatly increases the wireless range & sensitivity, which enables you to receive wireless signals in the farthest corner of your home or office. You can quickly setup the security at a simple push of the WPS (WiFi Protected Setup) button on the fashionable designed ONT, preventing your device from potential internet attacks. And it provides cost-effective VoIP services with FXS Port.
Know More
about product
OP-GONT 90211VW
Wireless N speed up to 300Mbps, ideal for internet surfing and on-line gaming
Support downstream 2.5Gbps and upstream to 1.25Gbps with transmission distance to 20Km
Fiber access and gigabit port provide incredibly fast transfer speeds
Supports OMCI (ONT Management Control Interface) remote management
TDM inner transmission, support Native TDM type and CES over GEM
Pass though T-CONT-GEM port to be in progress and multiple-access BDA and QoS manage.
Easy Setup Assistant provides quick & hassle free installation
OP-GONT 90211VW
GPON Standards
ITU-T G.984
Distance
20Km Max
Data Rates
Upstream:1.25Gbps, Downstream:2.5Gbps
Wireless Standards
IEEE802.11b/g/n,2.4GHz
Signal Rate
2.4GHz:Up to 300Mbps
Operation Frequency
2.4GHz
Receive Sensitivity
2.4GHz
11g 54M: -77dBm
11n HT20: -74dBm, 11n HT40: -72dBm
Wireless Security
WEP, WPA / WPA2, WPA-PSK/ WPA2-PSK encryption
VOIP Standards
SIP (RFC3261), ITU-T G.729/G.722/G.711a/G.711
Hardware Specifications:
Interfaces
1 x SC/APC GPON Port
1 x 10/100/1000Mbps LAN Port
1 x 10/100Mbps LAN Port
1 x FXS Port
Buttons
Power ON/OFF Button, WPS/WiFi Button?Reset Button
Power Supply
DC 12V 1A
Antenna
2 x 2.4GHz 5dBi internal antennas
Dimensions (W X D X H)
165 x 105x 28mm
OP-GONT 90211VW Software Specifications
WAN Type
Dynamic IP/Static IP/PPPoE
DHCP
Server, Client, DHCP Client List, Address Reservation
Quality of Service
WMM, Bandwidth Control
Port Forwarding
Virtual Server, Port Triggering, UPnP, DMZ
VLAN
802.1Q tag VLAN, VLAN transparent mode/VLAN
translation mode/VLAN trunk mode
Access Control
Parental Control, Local Management Control, Host List, Access
Schedule, Rule Management
Firewall Security
DoS, SPI Firewall
IP Address Filter/MAC Address Filter/Domain Filter
IP and MAC Address Binding
VOIP Features
One RJ-11 FXS ports for connecting to analog telephones
Call forwarding, Call waiting, Call block, 3-way conference call, etc.
Management
Access Control
Local Management
Remote Management
Internet Protocol
IPv4, IPv6
Environment Specifications:
Operating Temperature
0°C~40°C (32°F~104°F)
Storage Temperature
-40°C~70°C (-40°F~158°F)
Relative Humidity
10%~90%, non-condensing
Storage Humidity
5%~95%, non-condensing
Certifications
CE, RoHS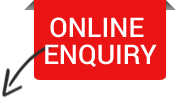 kindly enter Name
kindly enter Telephone
kindly enter Email
kindly enter City
kindly enter State
kindly enter Country
kindly enter Message
kindly enter Message
kindly enter Message