OP-GPON OLT 9016A
GPON DATA OLT WITH 16 PON PORTS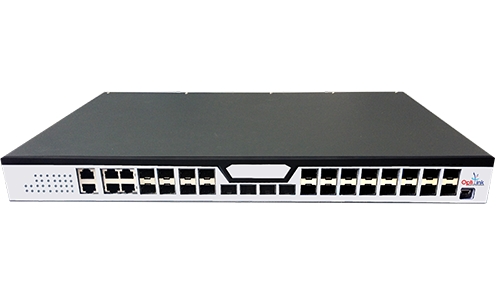 OPTILINK OP-GPON OLT 9016A complies with ITU-T G.984/G.988 and meets requirements about GPON OLT in Network Access Technical Requirements. It supports the Asymmetric uplink 1.25Gbps/downlink 2.5Gbps PON transmission rate, efficient bandwidth usage and Ethernet services, helping carriers to provide reliable services to their users. Its coupling ratio ups to 1:128, and its support of different hybrid ONU networks minimize the carrier's investment. It is based on the edge-cutting technologies, is strong in functions. A few of its functions such as QoS guarantee, SLA and DBA can be easily listed out.
Know More
about product
OP-GPON OLT 9016A
System Capacity: OP-GPON OLT 9016A supports maximum 16 GPON ports.
Uplink Interface: OP-GPON OLT 9016A with 4 gigabit SFP ports, 4 gigabit combo ports, and 4 10G SFP+ ports.
Dimensions: 1U, occupies a small space.
Environmental Protection: Low power consumption and low operating cost.
Bus Optical Fiber Protection: The link can be automatically switched when trouble occurs in the optical fiber.
Power Characteristics: supports dual-AC, dual-DC and AC/DC power supply. The power supply supports modularized design, hot-swap and EMC-3 standard. It well adapts to the environment.
OP-GPON OLT 9016A
System Capacity
Maximum coupling ratio:1:128
Backplane bandwidth:205G
MAC table capacity: 64K
PON
16
Uplink interface
4 gigabit SFP slots, 4 gigabit TX/SFP combo ports
4 10G SFP+ slots
Attributes of the PON
Interface
The transmission rate with downlink 2.5Gbps/uplink 1.25Gbps
Class B+ and Class C+ GPON module
Security: ONU authentication mechanism
Standards
ITU-T G.984/G.988
IEEE 802.1D, Spanning Tree
IEEE 802.1Q, VLAN
IEEE 802.1w, RSTP
IEEE 802.3ad physical link static/dynamic aggregation (LACP)
Ethernet – II
QoS
Backpressure flow control (half duplex)
IEEE 802.3x flow control (full duplex)
IEEE 802.1p, CoS
WRR, SP and FIFO queue schedule
Limiting the uplink/downlink rate based on each ONU
DBA and SLA
VLAN
Port-based VLAN
QinQ and flexible QinQ
Multicast
L2 multicast
IGMP Snooping
MLD Snooping
Reliability
Unidirectional Link Detection (UDLD)
Hot swap of the GPON optical module
Optical path protection of GPON (type B/C, hand-in-hand)
Abnormal luminescence ONU detection such as long
luminescence
Network Security
Limiting the maximum number of users on each port
Port isolation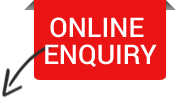 kindly enter Name
kindly enter Telephone
kindly enter Email
kindly enter City
kindly enter State
kindly enter Country
kindly enter Message
kindly enter Message
kindly enter Message