OL-PON 7102
2 PORT EPON CARD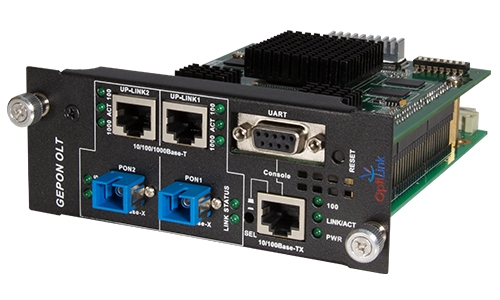 OL-PON 7102 module card offers one PON port and one uplink Gigabit port. It works with OL 7200 series terminal devices ONU and passive distribution network to establish a passive optical network. Each PON line supports 1Gbps uplink and downlink symmetrical bandwidth and L2/L3 transmission capacity with full line speed.
Know More
about product
OL-PON 7102
High QOS : Each PON system supports maximum 256 Logical Link Identifier (LLID) and adopts AES-128 encryption to each LLID, supports DBA function and SLA management function, support to debug different data flow through queue, support different weighting coefficient to fully guarantee QOS.
Flexible Dynamic Bandwidth Allocation Function: Can implement any change from 1M to 1G access bandwidth, supporting DBA according to changeable requirement of the customer and related services.
Powerful OAM: Support auto discovery and auto register of ONU, Support Fibre failure and power failure alerts. Support MAC address limitation, IP address limitation, bandwidth control, VLAN and flow control.
Management Function: Support CLI, Telnet and SNMP management function.
OL-PON 7102
Operating Wavelength
1310RX/ 1490TX
Optical Power
+2 ~ +7dBm
Receiving Sensitivity
-27dBm
Max Distance
20km
Max Splitter ratio
1:32
Capacity
2PON 64 ONUs
MAC
8k
Uplink Port
2 port -10/100/1000 Ethernet port
PON Port
2 SC/PC port
Control Port
RJ45 and RS232
MTBF
100000 hours
EPON traits
Support IEEE 802.3ah
Support DBA with minimum 1Kbps granularity adjustable
Support 1Gbps uplink and downlink symmetrical bandwidth
Support AES-128 encryption to each Logical Link Identifier
Support OAM function
Support Auto Discovery and Auto register
Protocols Supported
IEEE 802.3, IEEE802.3u, IEEE802.3ab
IEEE 802.1Q VLAN
IEEE 802.1P QoS
Network Management
SNMP Management
CLI
Telnet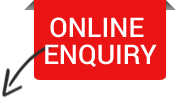 kindly enter Name
kindly enter Telephone
kindly enter Email
kindly enter City
kindly enter State
kindly enter Country
kindly enter Message
kindly enter Message
kindly enter Message