OP-M4005 D20
Dual Fiber Media Converter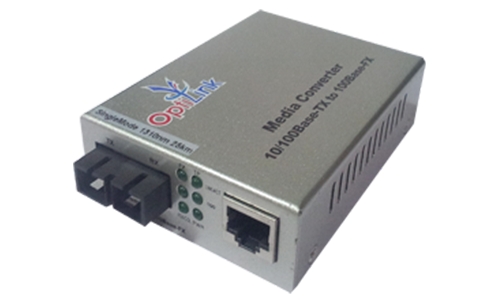 The10/100M auto-negotiation media converter can achieve the conversion between 10BASE-T or 100BASE-TX & 100BASE-FX, extending the transmission distance of legal 10M Ethernet or 100M Fast Ethernet upto 100Km though Single mode optic fiber.
Know More
about product
OP-M4005 D20
Supporting half/full duplex mode communication with auto-negotiation function.
Supporting VLAN data pockets transportation, matching with the switch, which supports IEEE802.1Q protocol.
Supporting remote LINK-LOSS function, REMOTE PAUSE function guarantees the integrity of data packets' transportation.
Auto –Negotiation of 10Mbps&100Mbps environment, helps the Up-grade of network.
Internal AC220 & DC-48 power supply or external 5V power supply.
Available for 20Km, 40Km, 60Km, and 100Km Distances.
OP-M4005 D20
Standards
IEEE 802.3U
IEEE 802.1d
Media Supports
10Base-T EIA/TIA 568 Cat3,4,5,5e or 6 UTP/STP
100Base-T EIA/TIA 568 Cat3,4,5,5e or 6 UTP/STP
100Base-FX Single mode
Wavelength
1310nm
Power
External Power 5V Dc/1A
Internal 220V, 1A
Environment
0-50 deg C
LED Indicator
Power
Link/ACT, Speed and FDX/Col
Link/ACT & FDX
Dimension
102mm x 74mm x 22mm(External Power supply)
Weight
0.230 kg
Certificates
CE & FCC-Class A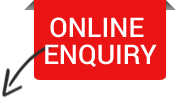 kindly enter Name
kindly enter Telephone
kindly enter Email
kindly enter City
kindly enter State
kindly enter Country
kindly enter Message
kindly enter Message
kindly enter Message